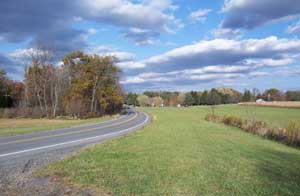 You don't have to be a whitewater enthusiast, hiker, cyclist, biker or fisher to experience the best that The Stonycreek Corridor has to offer. You can drive to its primary attractions and see many of the corridor's most-interesting features with short walks from your parking places!

This driving tour is 22 miles in total length from start to finish and takes you to nine points of interest. You can either begin your tour at Greenhouse Park or at Quemahoning Dam. Information is provided on each stop. Latitude and longitude coordinates are provided for those who wish to use GPS units, and directions are included for everyone else.

To get started, simply download the driving tour information sheets in the order in which you wish to take your tour. Then go for a drive!

For your convenience, we have also included additional information for iPhone, Android and GPS users as well.